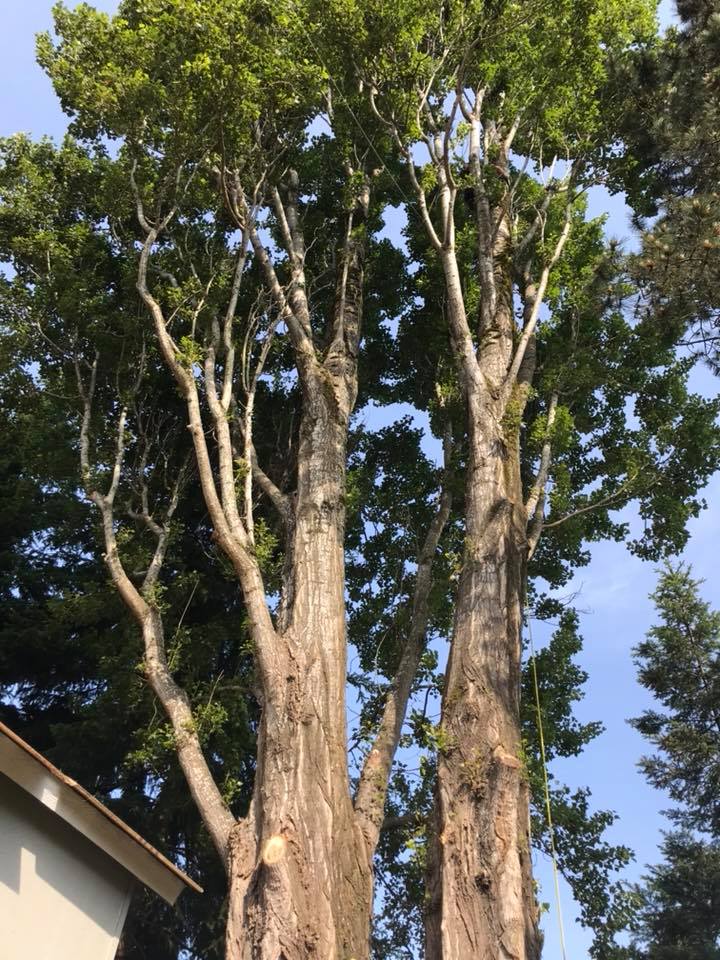 Large Tree Removal
Some trees require extra care to remove. It's safe to say no one really wants to deal with a giant tree that's needing removal. Choosing the right people can be a big choice that many people feel unequipped to make.
At Infinity Tree Services in Des Moines, WA we strive to make everything easy to understand and present to you the best options available. Something important to consider with large or hazardous tree removals, is whether you have a certified arborist, a licensed professional, doing the removal. This can save you untold damages that can occur from an inexperienced tree removal.
Whether you aren't sure if it needs removing, or are desperate for an urgent removal of a tree that is making people fearful; Call 253-242-5980 now and ask for a quote!